The Musicplay Online team has been busy compiling resources for Black History Month. This is a great opportunity to use these resources as a basis for discussions about culture and history with your students.  Below are some activities, including a cup passing game, available on MUSICPLAY ONLINE to share in your classroom:
Fig Leaf Rag 
#3 from The Listening Kit Grade 4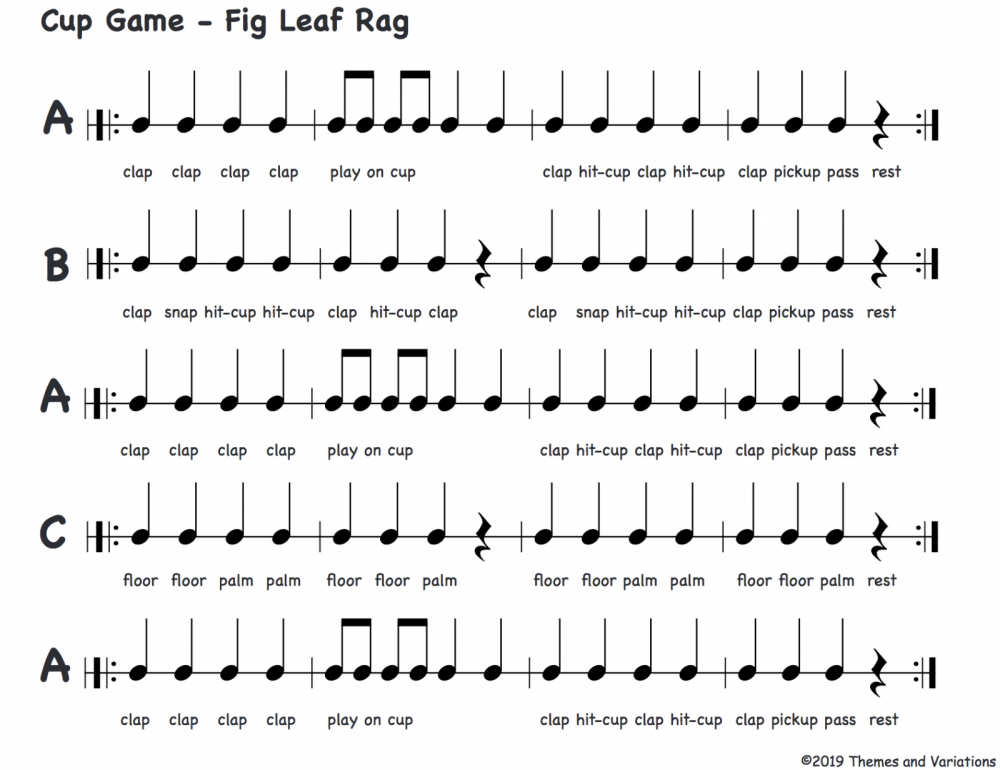 Grade Level:
Grade 3 - 5
Objectives:
Read and play simple rhythm patterns. I can read and play simple rhythm patterns.
Review and discuss the form in music. I can identify the form or organization of a piece of music. 
Materials Needed:
Class set of cups. (I purchased some great, more durable cups from IKEA)

Projectables and recording from MusicplayOnline Subscription or Listening Kit Level 4

Form Tool from MusicplayOnline
1. Present the history of Scott Joplin. There is a short video available on MusicplayOnline.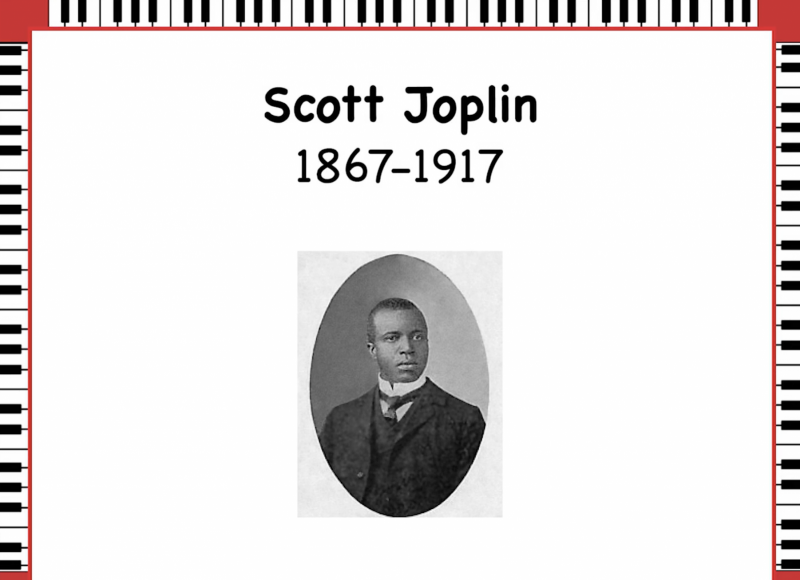 2. Listen to the piece of music. There are listening logs available for various learning levels in the online unit. Select the most appropriate one for your students and go through the questions. 
| | |
| --- | --- |
| Listening Log Easy | |
| Listening Log Advanced | |
3. Say and clap the rhythms for each section (A, B, and C) used in the cup game. 

4. In seated circle with the cups, practice each of the patterns. Continue practicing until students are successful in passing the cups with the patterns. 
5. Try with the music. 
6. This is a great opportunity to review FORM or how this piece of music is organized. Use the FORM TOOL on MusicplayOnline to review the form of this song. Check out the video for a quick lesson on how to use the FORM TOOL on MusicplayOnline.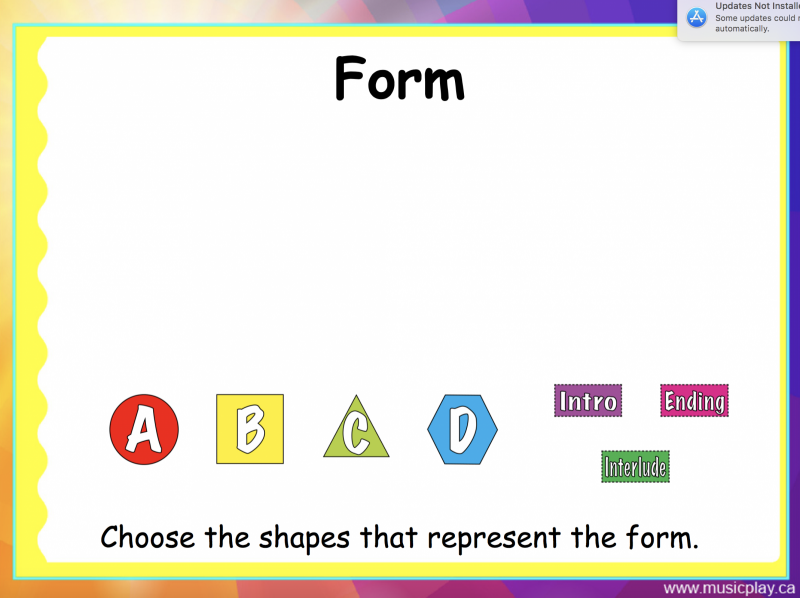 MORE Resources for Black History Month: 
1. A database of related songs and activities from Musicplay: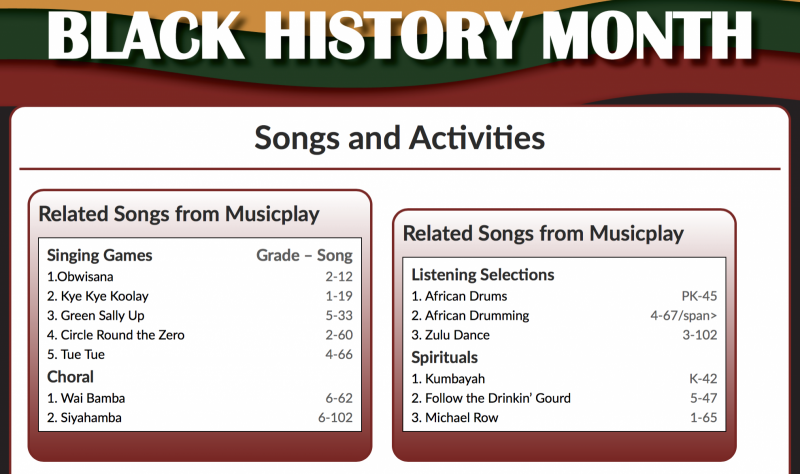 2. Two music listening activities featuring Scott Joplin: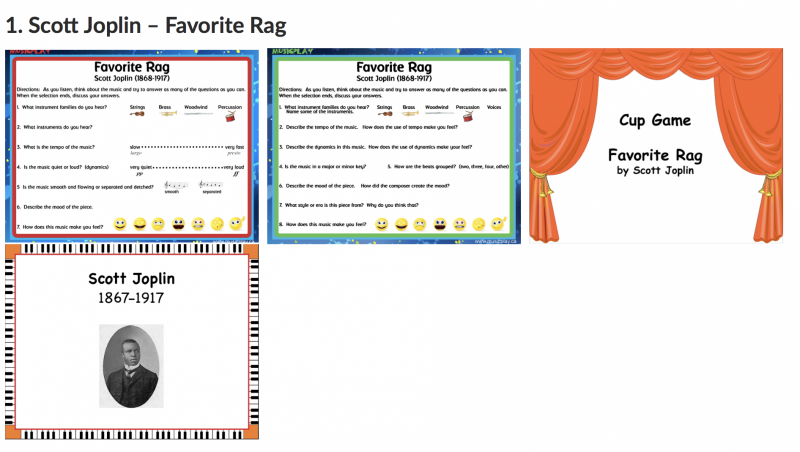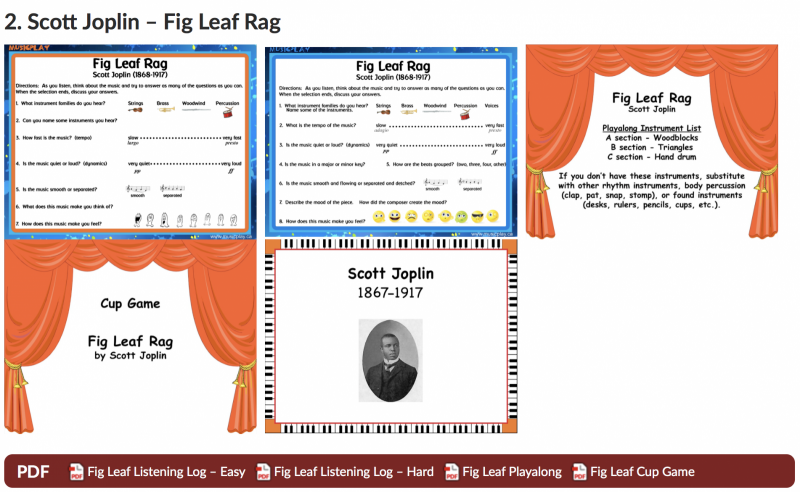 3. Links and additional information/resources: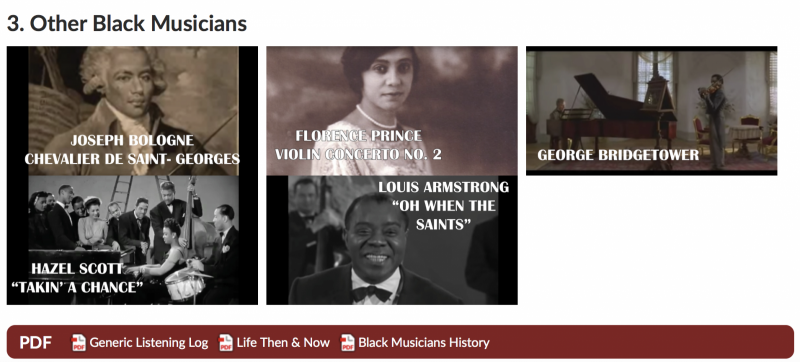 Plus so much more available with your subscription to MusicplayOnline.
The activity featured above is from the
Listening Resource Kit 4
. View the link below for more information on our Listening Kits: