As an Elementary Music Teacher, it is often your responsibility to be involved in the planning of your school's Remembrance Day Service.  This is one of the most important and meaningful celebrations of showing appreciation for our nation's veterans.  It is helpful to have a staff committee to assist in the responsibilities and planning of the service.  Here are some resources to assist you in planning a Remembrance Day or Veterans Day Service:
1.) A Script to Guide the Service:
Use student MC's to read the script
A sample script is available in the November 11th Unit on Musicplay Online.
Here is a website to help you in planning your script:
A Guide to Commemorative Service - Veterans' Week
2.) A Story of Remembrance:
Include a child-friendly story of Remembrance Day.  This can be accomplished through a children's storybook, a short play, or reader's theatre.  Include a slide show of images from war.  Here is a link to some other possible choices:
http://www.kinderbuzz.com/features/remembrance-day-books-kids
3.) In Flander's Fields
Read or sing the poem.  In the publications "Songs of Peace" and "We Remember", there are musical versions of this poem.  See the links below to view student performances of the different versions:
In Flander's Fields - Songs of Peace
In Flander's Fields - We Remember
4.) Decorations:
Most schools have a wreath and flags you can bring into the gym.  
We always invite classes to make student artwork to post in the gym.
A "Hall of Heroes" can be a great way for students to make a personal connection to veterans.  Ask students to bring in a photo of a friend or family member who has served in the military.  See the image below of an example of a letter you could send home with students.
5.) Invite Local Musicians to Participate in the Musical Selections
In Canada, "The Last Post" and "Reveille" are performed on the trumpet.  You can either play a recording, or try and find a local musican to perform.  Contact the local high school music teacher to see if they have anyone available.  
Invite a bagpiper to come and play when the invited guests and speakers walk in to the ceremony and when they walk out.
A recording of "The Last Post" is also available in the book "Sing and Play on Special Days":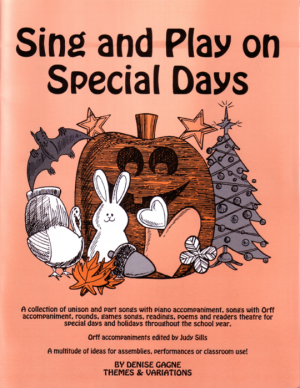 6.) Invite a Veteran to Speak to the Students
In Canada, you can contact your local legion and they will assist you in finding a veteran to speak for the ceremony.
The Memory Project Speakers Bureau is another great resource.  They have a database of speakers you can book to come into your school, or they have many videos available (or DVD for free) to share with your students.  
http://www.thememoryproject.com
If you are unable to find a speaker, view the link below for some additional videos:
http://www.veterans.gc.ca/eng/remembrance/those-who-served/heroes-remember
7.) Materials for the Classroom
For Canadian teachers, you can recieve free resources for the classroom from the following website.  You need to order in late October.
https://www.gilmore.ca/vacstore/eng/learningresource.aspx
8.) Student Musical Tributes
Themes and Variations has some beautiful arrangements of choral pieces to use for Remebrance or Veterans Day.  Songs in Musicplay that are suitable for use in Nov. 11th ceremonies:

Musicplay for Kindergarten:  #42 Kumbayah
Musicplay 1 #33 Just one Candle
Musicplay 2 #28 Sing for Peace
Musicplay 3 #26 Remember Flanders Fields
Musicplay 4 #27 Shine a Light for Peace
Musicplay 5 #23 Shalom
Musicplay for Middle School (6): #27 In Flanders Fields 
Another excellent choral selection is A Wish for Peace.  It was written with Christmas words, but if you change 3 words it's perfect for Nov. 11th.  Change "I wish this Christmas time" to "I wish for all these things".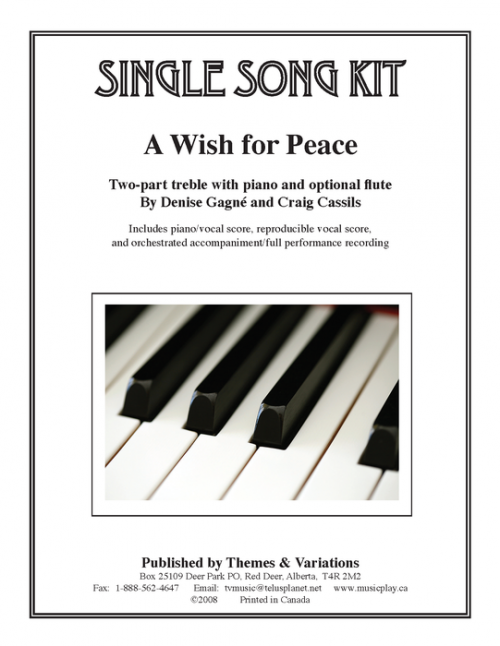 Themes and Variations also have 2 choral publications that can be used for Remembrance or Veteran's Day: